OptiScan for portable CMM Arm stands out with a fast scanning speed, high resolution, and high accuracy. A compact and lightweight scanner gives a new level of experience for 3D inspection of the different types of parts.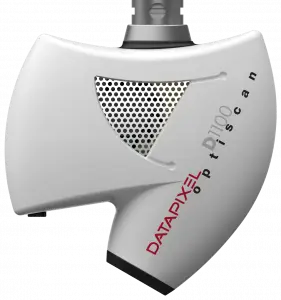 Innovalia Metrology presents OptiScan for ARM CMM the 3D scanner sensor which provides high-performance and high-accuracy for portable measurements. Obtain within seconds the digital copy of the entire part of all type of surfaces, including shiny and reflective.
OptiScan ARM operating together with M3 Software ensures such functionalities as part alignments, powerful metrology analysis, work with the widest range of geometries and geometric dimensioning and tolerancing (GD&T), creating high-resolution CAD color mapping and generating personalized reports. This outstanding solution will cover all measurement needs, providing a fast, reliable and precise analysis of the most complex part.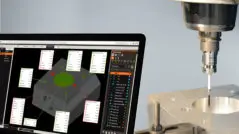 M3 MH: Complete Measurement Software for Machine Tools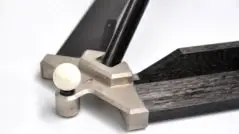 MH Check: Verification Software for Machine Tools