Boosting production eficiency and product quality. The OptiScan for Robots is a high-precision, versatile and easy to use 3D scanning solution designed to meet the most demanding needs of the automotive manufacturers for
flexible and absolut measures directly at the production line.
The OptiScan inspection module it is a high end product that can easily scan the most complex pieces in record time, enables a fast increase of the production and a better control of the process, automation and acceleration of future products development for a continuously improving production process.
• Flexible and absolut measures directly at the production line
• Better control of the process with real time error detection
• Appropriate for digital manufacturing processes and improving decision taking and process automation

Discover how OptiScan for Robots can improve your production process! Contact us to schedule a demonstration and experience first hand the advantages on flexible and absolut measures directly at the production line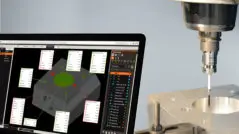 M3 MH: Complete Measurement Software for Machine Tools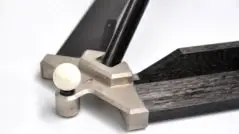 MH Check: Verification Software for Machine Tools