Innovalia Metrology, metrological unit of the Innovalia Group presents during September its Metrology solutions at the EMO in Hannover, the MWC in Paris and the AOG in Argentina.
Thanks to the three major fairs in which Innovalia Metrology has been present, the Basque company was able to present M3, its universal platform for quality management muti-system that allows managing the quality of the process at any stage. Innovalia Metrology, thanks to its own technology M3, has developed different products that allow the optimization of measurement and production processes by presenting direct applications in different processes and through the integration of M3 into a single workflow.
Innovalia Metrology has solutions that allow the management, control and evaluation of the quality in machine tools, in CMM, in the production line itself with a portable 3D arm or with measurement models, the Basque company also has verification, calibration tools and of statistical analysis for the evaluation and optimization of the process itself.
In addition, during the MWC in Paris, Oscar Lázaro, director of the Innovalia Association, also from the Innovalia Group, participated in the CIM 2019 Conference with a presentation "Security in the measurement chain and traceability". Presentation and collaboration that helped him share not only advances of Innovalia Metrology but also objectives and challenges of the sector itself and that reinforced the presence and positioning of the Basque company within the Industrial Quality sector.
Innovalia Metrology puts on the table the continous need to innovate and to offer solutions that allow the growth of the Industry towards manufacturing zero defects. During this month, Innovalia Metrology has presented M3 Hybrid. M3 Hybrid is the result of years of experience and innovation and is also the opportunity to simplify the measurement process thanks to M3 Software, a software created to acquire and process data in a unique way and that thanks to its perfect adaptation to Optiscan allows to make digital copies of our pieces to be able to measure them repeatedly at any place or time leading us to talk about digital metrology and approaching the concept of manufacturing zero defects. The Innovalia Metrology optical sensor, Optiscan, a unique sensor in applications for plastic parts, offers great improvements in accuracy and optimization of the measurement time, which translates into a clear improvement in the cycle time.
Innovalia Metrology, thanks to its M3 technology, offers Metrology solutions that makes the industry path easier towards digitalization, automation and virtualization, always controlling processes, improvements and always betting on a complete optimization of the productive process that undoubtedly attracted many visitors and professionals in the sector.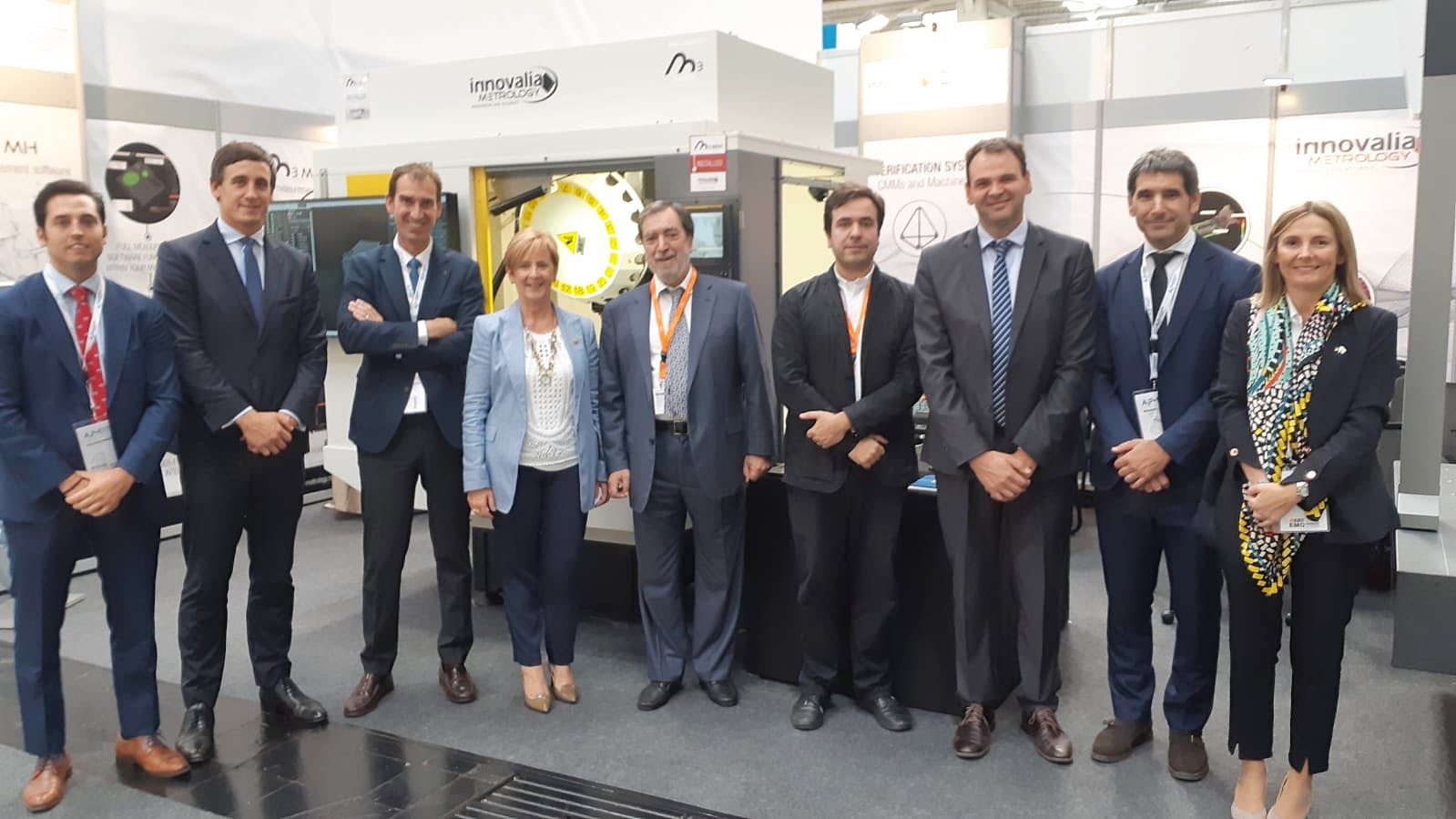 Jesús de la Maza, the Innovalia Group President, Borja de la Maza, the Innovalia Metrology director, Arantza Tapia Minister of Economic Development and Infrastructure of the Basque Government and part of the Basque Covernment.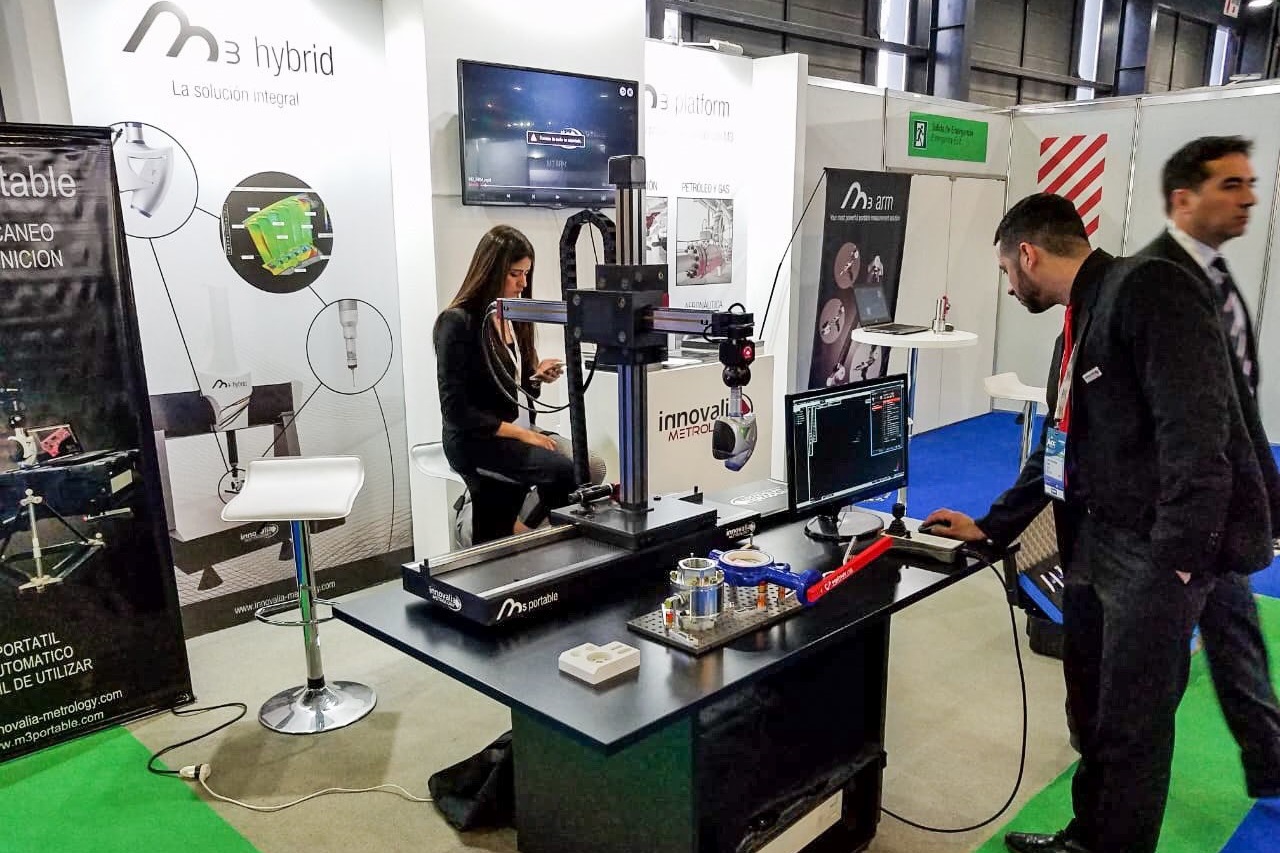 The Innovalia Metrology Team at the AOG in Argentina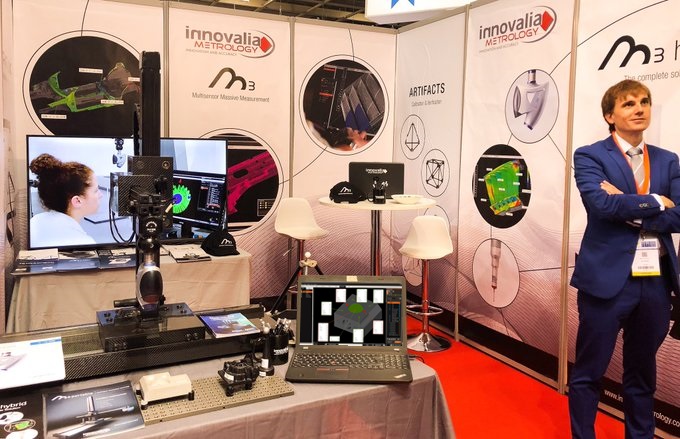 The Innovalia Metrology team at the MWC in Paris