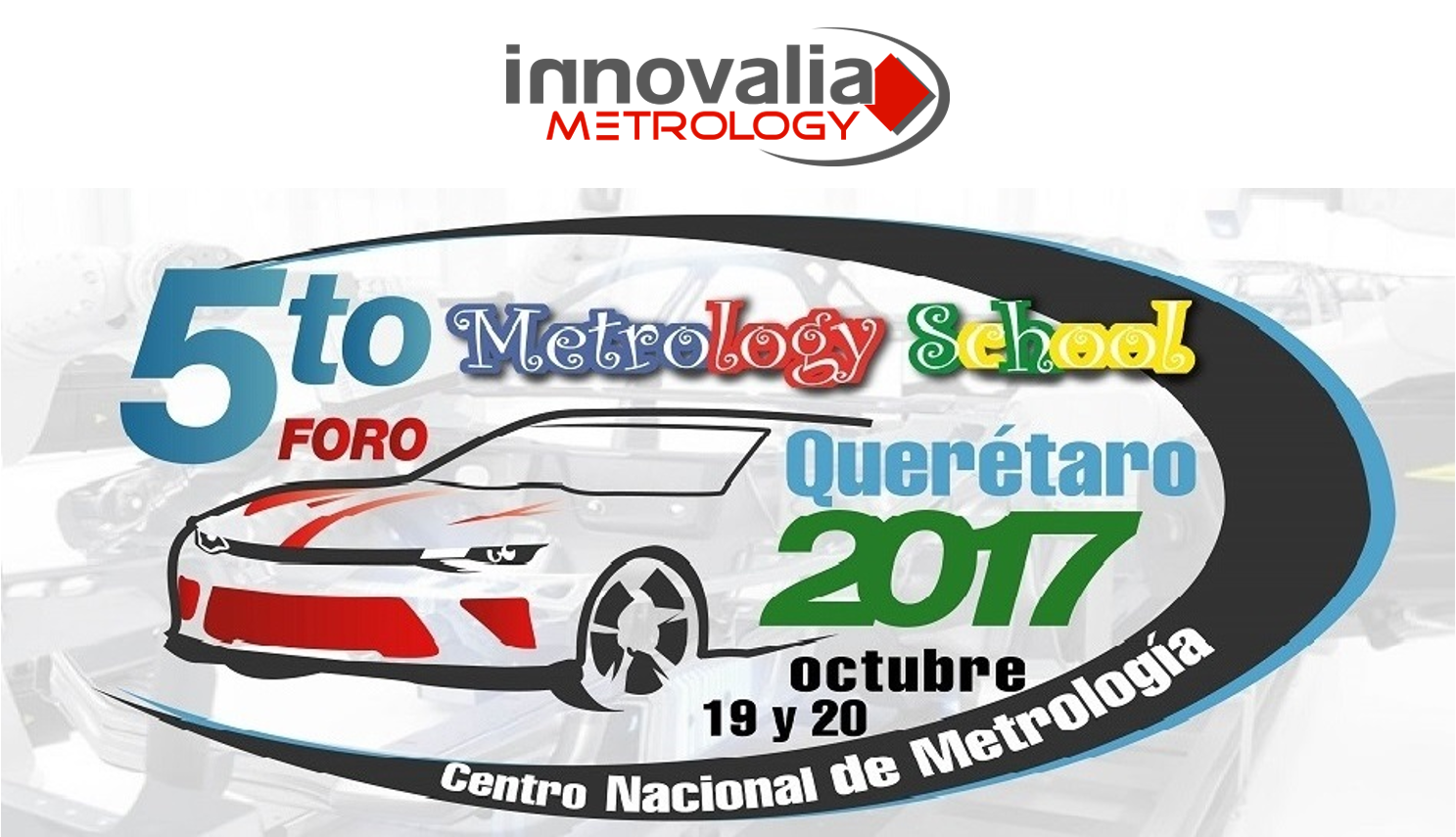 Innovalia Metrology will be present at the 5th Metrology Forum in the city of Querétaro on 19-20th October 2017 (Booth 10).
The attending schools will be able to gain an insight into one of the most innovative solutions in metrology that is helping to position the Basque company as a world leader in Intelligent Metrology. Students will also be able to learn about the new Master in Metrology and Quality Control that is currently being taught at the Automative Intelligent Center in the Basque Country, which is managed by the Automotive Cluster ACICAE, in collaboration with the Gestamp Group.
Multiple international success stories have enabled Innovalia Metrology to position itself as a world leader in metrology and Industry 4.0. M3 Hybrid has created a system to simplify the scanning and measuring process by combining two point capturing methods – Non-contact 3D optical scanning using the Optiscan sensor and a touch probe sensor – which can be used in the same workflow. The new hybrid system reduces the measurement cycle time by up to 30%. In addition, Innovalia Metrology will be presenting M3MH. M3MH is already generating excitement and promises to revolutionize the market by offering complete machine tool measurement software that enables manufacturers to manage their machine tool via a computer and to program using an intuitive graphical interface.
The integration of M3MH and M3 Software into production processes is a huge step towards the achievement of intelligent manufacturing, zero defects and complete control of part quality. These new technologies are enabling manufacturers to take a leap into the future by aligning their quality processes with real business needs.