Innovalia Metrology will present its most recent additions to its portfolio during October . The metrology unit of the Innovalia Group will have representative stands in the following exhibitions: Toolex (Poland), TIIE (Iran), M-Tech (Japan), Automotive Cluster and the 5th Mexican forum in Metrology (Mexico) and finally Southec ).
The exhibition and real demo of M3 Software in these 5 countries will allow these markets to discover one of the most innovative metrology solutions that already positions Innovalia Metrology as the leader towards Intelligent Metrology in Europe.
M3 Hybrid Software is the multisensor metrology software that has changed the game by offering the option of digitalizing the full part, allowing you to manage large amounts of data, and giving the user access to the metrological information from any device, at any time.
With capacity to capture more than 60,000 data points per second, Innovalia Metrology's proposal surpasses other market proposals in speed, precision, and adaptability.  M3 Software is not only the result of years of experience and innovation, it is the opportunity to simplify the measurement processes. The results we are obtaining by incorporating M3 Hybrid (high speed optical sensor Optiscan + M3 Software) to a traditional touch probe CMM are already turning heads. The great integration between M3 Hybrid Software and Optiscan is reducing the production times by 30%.
Innovalia Metrology will also present M3MH, a complete measuring software for machine tool. M3MH is the newest incorporation to Innovalia Metrology's diverse portfolio and it is already beginning to exceed expectation by offering a complete machine tool measurement software, saving time and money. When it comes to verification, set-up and measurement, the user won't need the infamous G-codes or to acquire different macros for different tasks. M3MH allows you to program from an intuitive graphical interface and manage the machine tool from a computer.  The M3 integration in the production processes (plant, lab or in machine tool) leads to intelligent manufacturing, zero manufacturing defects, and allows control of the performance and reliability of your production processes.
Do you want to know more about the shows Innovalia Metrology will be in? Check them out here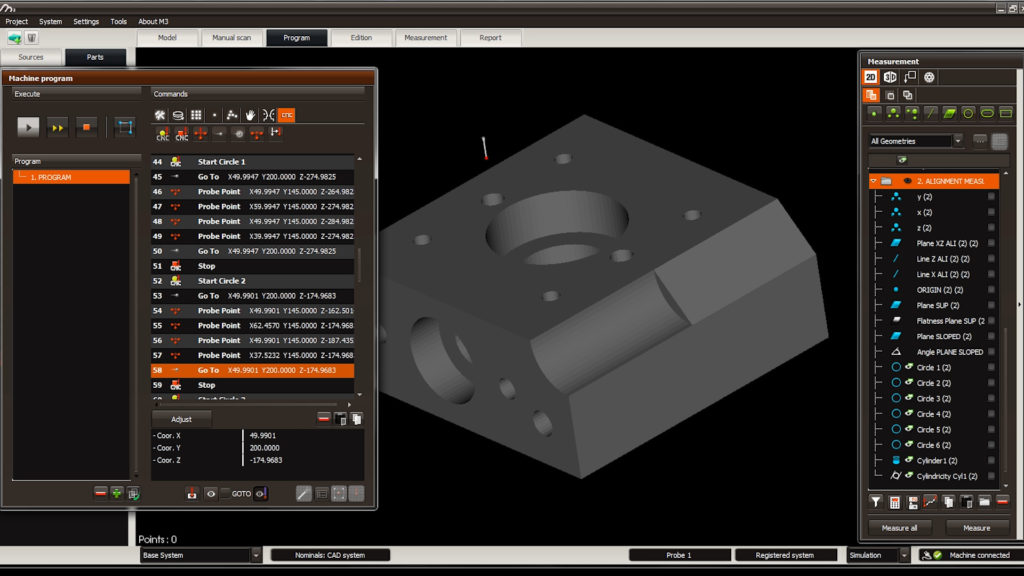 Programming and measuring in M3MH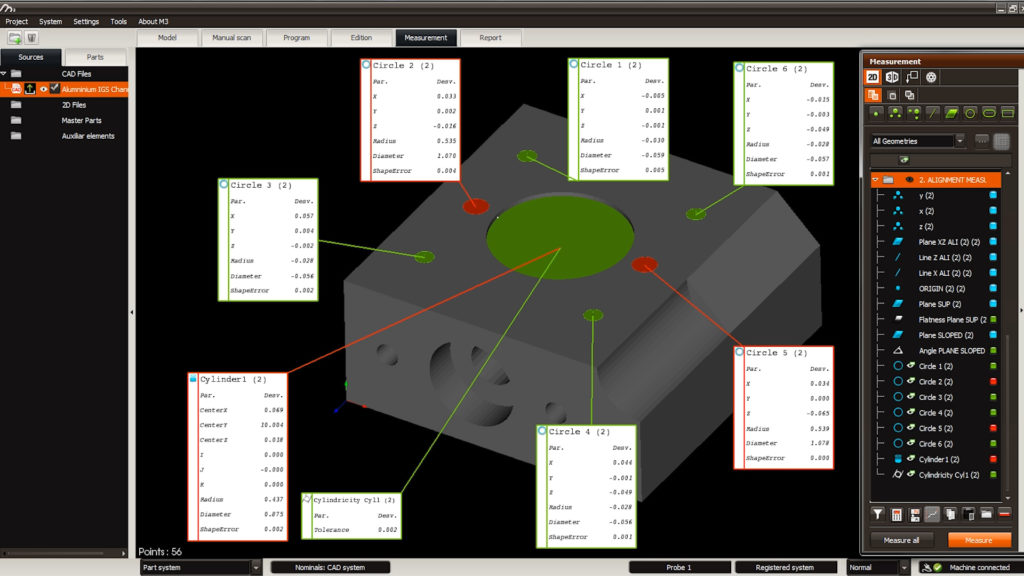 Measuring results and analysis thanks to M3MH