The World Manufacturing Forum took place on September 26th and 27th in Cernobbio, Italy. With the support of the main European institutions and the largest companies of the Industrial field, the 2019 annual meeting focused on new skills and tools for the future of the manufacturing sector.
The World Manufacturing Forum is an open platform that aims to enhance and spread industrial culture worldwide, as a means to ensure economic equity and sustainable development.The WMF promotes innovation and development in the manufacturing sector, with the fundamental goal of improving competitiveness in all nations through dialogue and cooperation among the manufacturing sector's key players.
During the annual meeting of the WMF, the effort, success and good practice of the Innovalia Group and Gestamp were highlighted thanks to its recognized Master: "International Master Programme for Automotive workforce transition to future zero defect manufacturing working environments" organized by Gestamp Technology Institute-GTI and taught by Innovalia Metrology at the facilities of both in the Automotive Intelligence Center of Amorebieta.
The program is governed by excellence, collaboration, specialization, openness and professional transition. The Automotive Engineering Program in Quality and Metrology is a pioneer and integrates the new future professionals in the field of dimensional quality. The program has at its disposal the GTI training facilities, that are unique in the world, and provides a solid scientific basis in metrology, followed by the development of practical knowledge and skills in Quality systems in the Metrology 4.0 laboratory of the metrological unit of the Innovalia Group, Innovalia Metrology.
Innovalia Metrology, led by Gestamp, has been training professionals in the sector for 3 years and 96% of the students of their program got a job in the automotive sector at the end of the Master.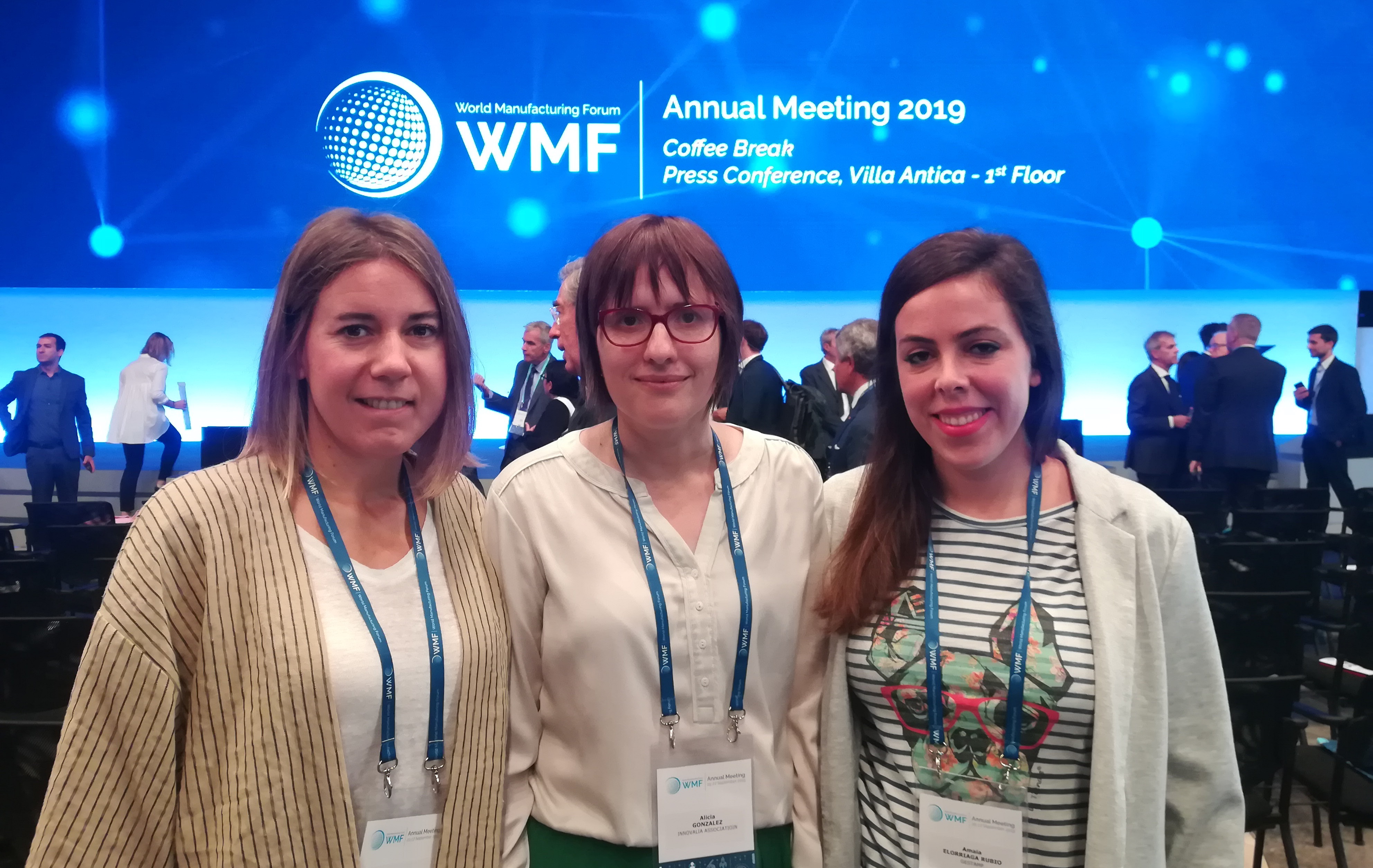 In the middle Alicia Gonzalez, Director of Innovalia Academy and the AIC unit of the Innovalia Group. On the right Amaia Elorriaga, coordinator of talent and international programs at the GTI